Stop putting your life on hold because of pain & lack of energy. Since 2007, our team has been helping patients just like you experience health improvements without prescription drugs or invasive procedures.
Chiropractic Red Oak TX
Red Oak Chiropractic & Therapy
Welcome to Red Oak Chiropractic. We are located ½ mile east of I-35 on Ovilla Road in Red Oak, TX. Our Red Oak chiropractors are easy to reach from Ovilla, Oak Leaf, Glenn Heights, DeSoto, Lancaster, Wilmer, Pecan Hill, Ferris, Palmer, Waxahachie - North Ellis County & South Dallas County.
Since 2007, Red Oak Chiropractic has been committed to bringing chiropractic, one of the most amazing healthcare professions, to the North Ellis community however very few people understand what it's all about. We are here to help you gain a basic understanding of how our chiropractors can help you and your family.
Dr. Brenda Ross
Your Healthcare Goals. Our Team.
How can chiropractic care help you?
We offer a wide range of therapies and techniques together with a host of state of the art equipment in our Red Oak clinic. If you have any questions at any time, please don't hesitate to contact our Red Oak office at (972) 576-5501! Our Team is ready to help you!
Red Oak Chiropractic & Therapy's mission is to provide the people of Red Oak and surrounding areas a service that will help patients achieve and maintain their highest potential for health. This mission will be accomplished by…
Serving the members of our community by providing quality health care in a comfortable and caring environment.
Educating patients and inspiring them to become active participants in attaining and maintaining optimal health through chiropractic care.
Providing an opportunity for everyone to experience the benefits of true "health" that is obtained from having a healthy spine and nervous system.
Red Oak Chiropractic & Therapy is in network with:
BCBS
Aetna
Aetna Scott & White
UHC
UMR
We accept most other insurance. Please call our office to see if we are in network with your plan.
WHY RED OAK CHIROPRACTIC & THERAPY?
Quality and affordable care...
We have carefully developed a staff that genuinely cares and listens to the patient. You will receive a complete physical, orthopedic, neurological, and chiropractic exam. Then the doctor will give you an easy to understand report of findings and a recommendation of care that will quickly and affordably allow you to resume your normal activities.
Promptness in service...
When you call our office, we will get you in the same day if at all possible. No more waiting in a reception room for hours. We recognize that your time is valuable, so we stay on time with your appointments.
Insurance coverage...
Yes! Most insurance companies cover chiropractic care. If you are unsure of your insurance coverage, our office will be glad to contact your insurance company to verify your benefits and then explain your coverage to you. We also accept personal injury and automobile accidents.
Referrals...
We welcome referrals from patients, their families, friends, and also all other professions including our own specialties. We believe in a comprehensive approach to your health care needs and will do everything possible to help you achieve and maintain a peak level of wellness.
YOUR HEALTHCARE GOALS. OUR TEAM.
DISCOVER:
We start with a 1 on 1 visit with the doctor and our unique Bio function Analysis Exam.
CREATE:
An F3 protocol program is designed by our doctor for you.
MEASURE:
Progress reports during your program keep us on the path to success.
A CHIROPRACTIC TEAM YOU CAN TRUST
At Red Oak Chiropractic & Therapy our chiropractic team is ready to meet with you to discuss your needs. We will help to design a program that is right for you. We look forward to meeting you.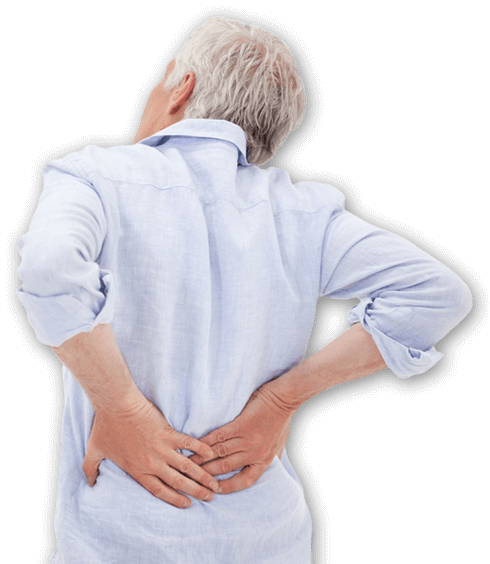 CHIROPRACTIC CARE CAN HELP
Through a whole-body approach to healing, we use modern technology to create tailored and customized treatments to achieve your health goals. You will go through our unique Biofunction Analysis Exam to find the cause of your pain; this helps us customize our F3 protocol specifically for you which get results faster.
We are very respectful of your time, keeping wait times to a minimum. We employ our special platinum software system helping us provide thorough care effectively so you can quickly get back to your day.
Interested enough to find out more? Call our office and set up a free consult with one of our doctors, let's find out if we are a good fit.